Fluffy American Pancakes
Fluffy American pancakes with Vioblock are the new trend! Follow the recipe and prepare these soft fluffy pancakes at home! Perfectly made with love!
Prep time

10 minutes

Servings

3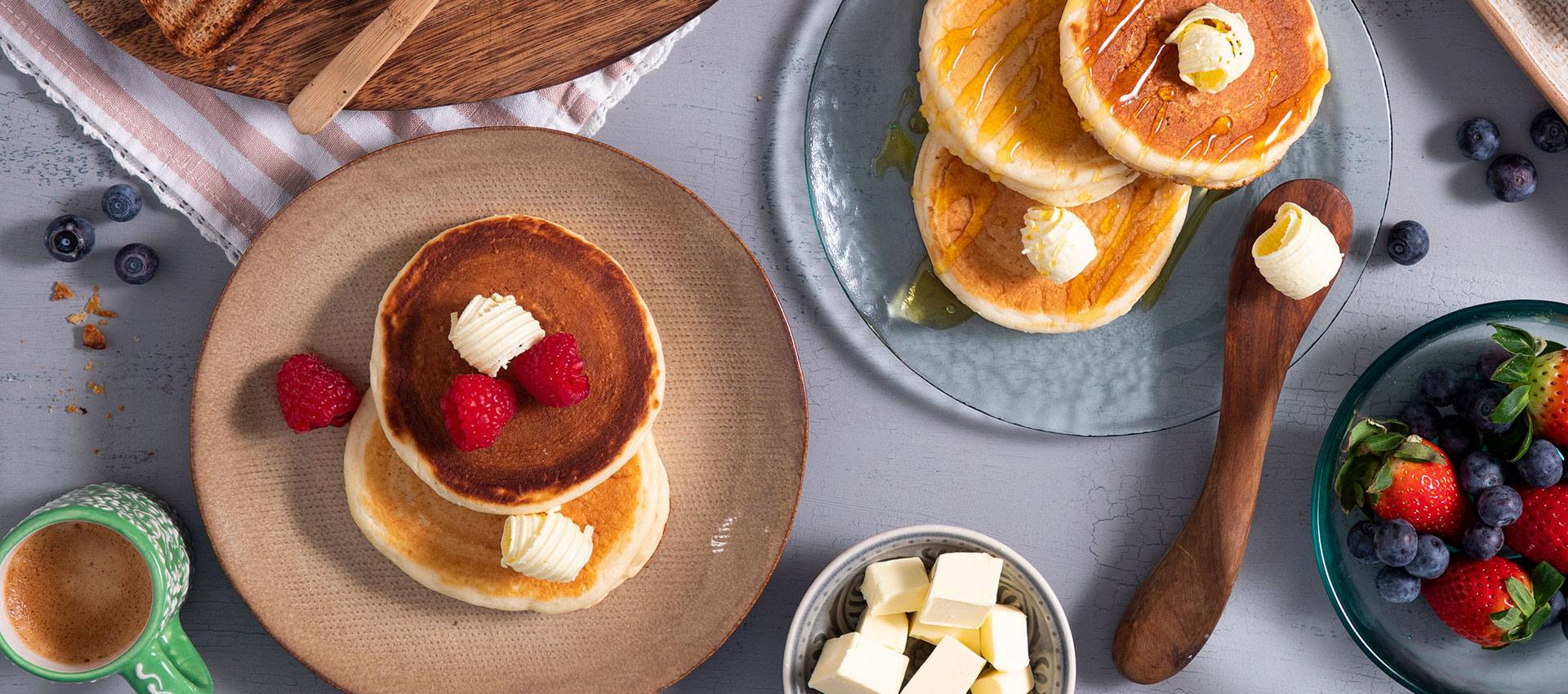 50 g Violife VIOBLOCK, melted
2 tbsp Violife VIOBLOCK, to serve
180 g all purpose flour
1 tbsp baking powder
½ tsp salt
2 tbsp sugar
250 ml oat milk
100 ml water
2 tbsp coconut oil
4 tbsp maple syrup
A handful of Strawberries
A handful of Blueberries
A handful of Raspberries
In a large bowl, whisk together the flour, baking powder, salt and sugar. Slowly pour in the milk, water and melted VIOBLOCK and stir with a wooden spoon until combined.
Heat a large griddle pan over medium heat, grease the pan with coconut oil, and use a soup spoon to place 1 spoonful of batter into the pan.
Cook for 2 minutes on each side, flipping halfway through. Repeat until all your batter has been used up.
Serve with your choice of berries, a drizzle of maple syrup and some extra VIOBLOCK for extra yumminess.