Quatro 'Formaggi' Pizza
It's Pizza Day! And the best way to celebrate is with a quatro 'formaggi' pizza with 4 different Violife products! Enjoy!!
Prep time

3 hour

Servings

4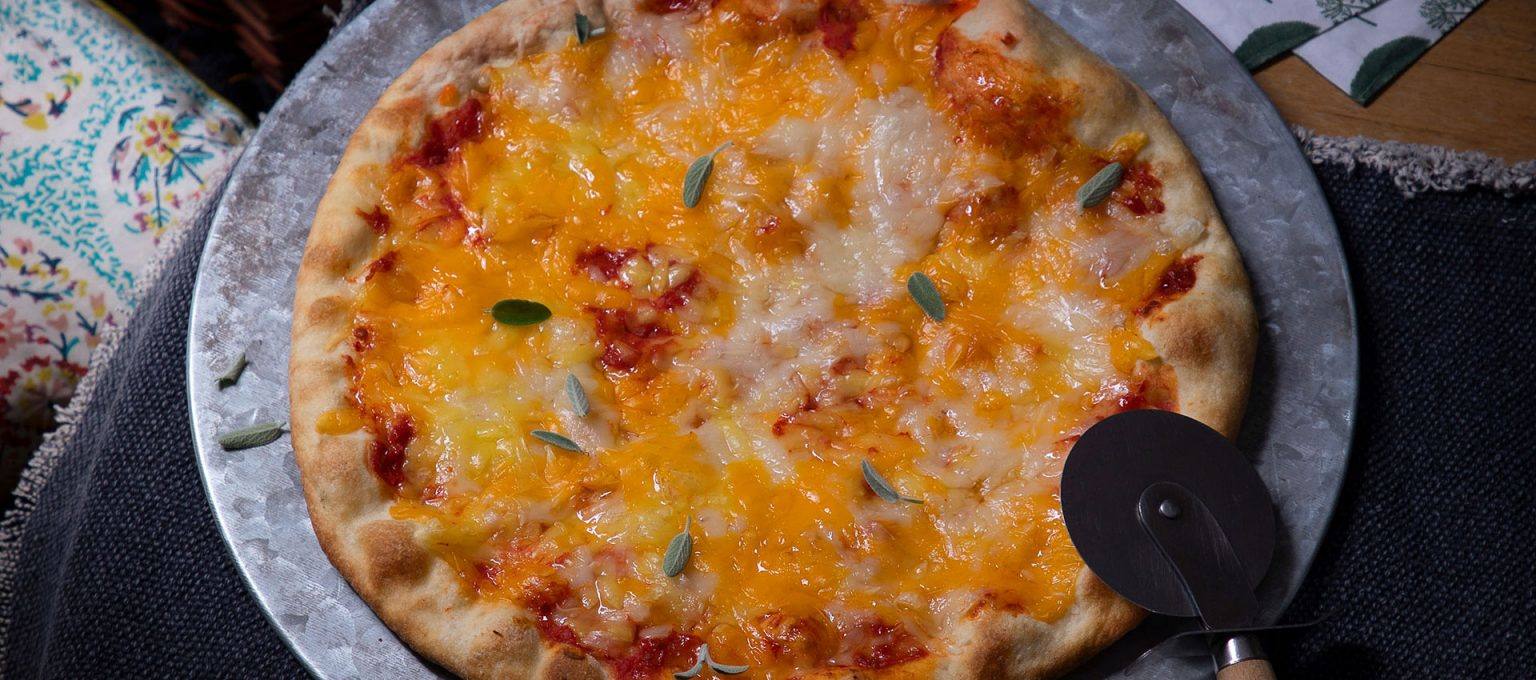 FOR THE PIZZA DOUGH:
500 g italian oo flour plus extra for dusting
5 g salt
5 g fast action dried yeast
300 g lukewarm water
20 ml olive oil
5 g sugar
TOPPINGS:
100 g Violife grated original
100 g Violife grated mozzarella flavour
100 g Violife epic cheddar flavour block, grated
100 g Violife prosociano, grated
200 g strained tomatoes passata
To decorate:
sage to garnish
black pepper to sprinkle
To make the pizza dough place the flour, sugar and yeast in a bowl.
Make a well in the center and add the water and olive oil. Mix until you form a rough dough. Add the salt. Place on a clean floured surface and knead dough for around 10 mins. When it is smooth and elastic, grease a large bowl with olive oil. Form a ball with the dough and place in the bowl, coat with olive oil and cover with cling film. Set aside in a warm place for at least 3-4 hours or until double in size.
Meanwhile add all Violife toppings into a big bowl and toss together. Preheat your oven to 230°C and place your baking tray inside to warm up. Cut the dough in half and use a rolling pin to roll out 2 round pizza shapes. If it gets sticky just add some flour to the surface. Remove the baking tray carefully, sprinkle with flour and place the pizzas.
Spread the tomato sauce on the base of the pizza. Add the Violife Grated mix on top and bake for 10-15 mins, until it has melted nicely.
Sprinkle with sage and black pepper before serving.