Vegan Stuffed Mushrooms
Here's a perfect vegan treat for your dinner parties this Christmas. Stuffed mushrooms with zucchini and your favorite Violife just Like Cheddar Shreds.
Prep time

20 min

Servings

Portions 4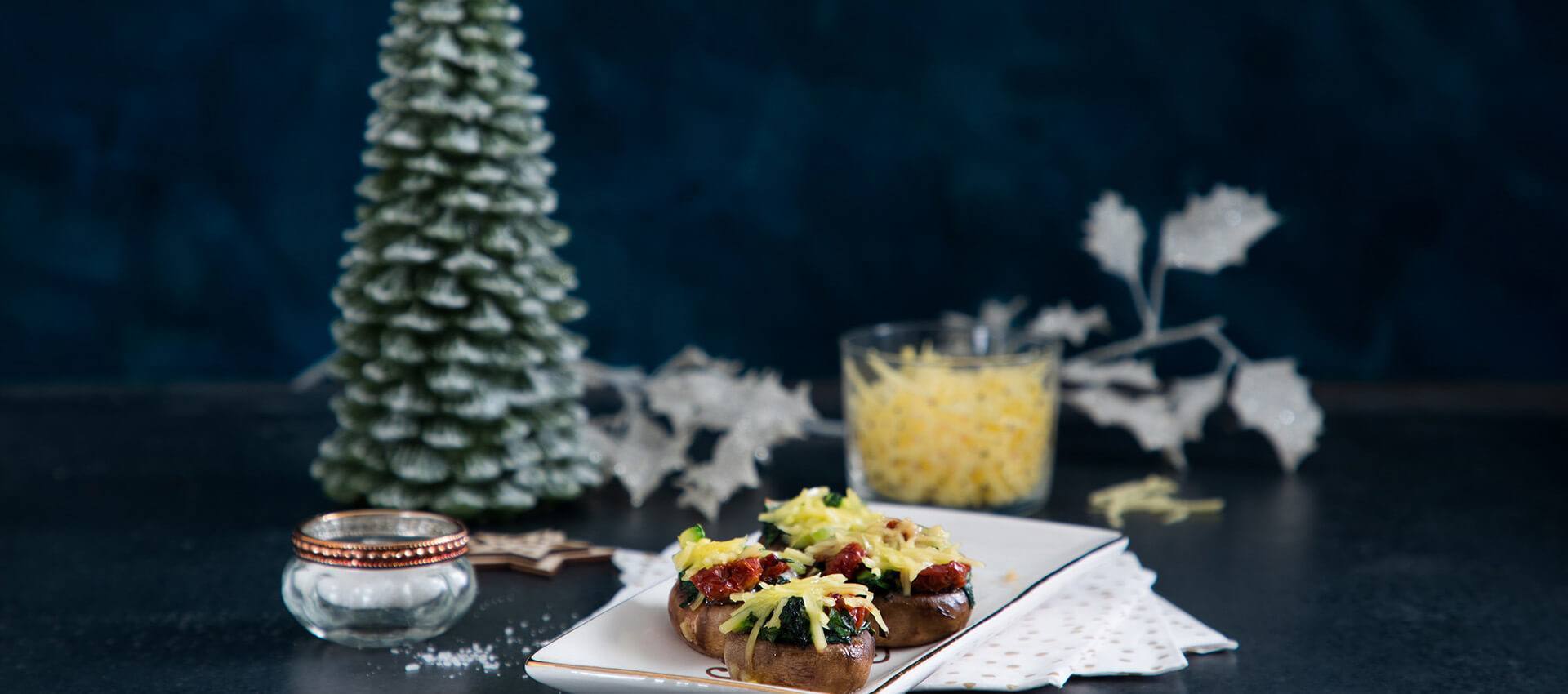 1 pack Violife Just Like Cheddar Shreds
12 button mushrooms
1 large sweet onion, diced
2 medium zucchinis, diced
4 – 6 sun dried tomatoes, chopped
2 – 3 cloves garlic, minced
1 large handful of spinach
2 tbsp olive oil
1 pinch rosemary
freshly ground black pepper, to taste
Chives, to serve
Preheat your oven to 356°F.
Use a damp kitchen towel to clean the mushrooms. Remove the stalks from the mushrooms. Rub with some olive oil and place on a lined baking sheet with the empty side up.
In a frying pan sauté the onions in some olive oil until soft, then add zucchini, tomatoes and garlic. Add the spinach until wilted. Remove from the heat and add rosemary, salt and pepper.
Stuff each mushroom with the mixture and sprinkle with Violife Just Like Cheddar Shreds. Bake for 15-20 minutes. Sprinkle with finely chopped chives to serve.