Vanilla cupcakes with chocolate frosting
The perfect sweet indulgence: Vegan Cupcakes with chocolate frosting. Head to the kitchen, this is the easiest recipe ever!
Prep time

20 min

Servings

Portions 6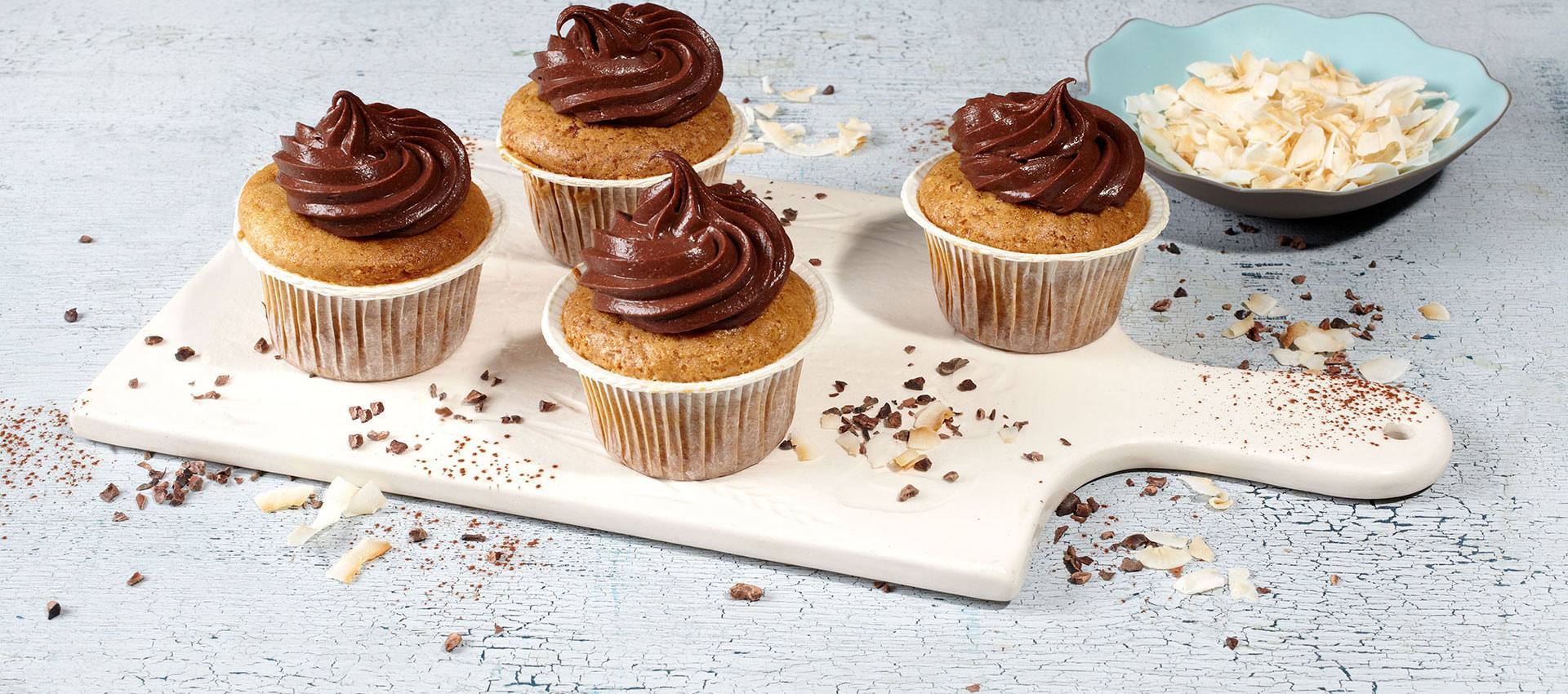 FOR THE CUPCAKES:
8 oz all-purpose flour
7 oz sugar
8 fl oz almond milk
0.30 fl oz vanilla extract
3 fl oz olive oil
0.50 fl oz white vinegar
1 tsp baking soda
½ tsp salt
FOR THE FROSTING:
1 pack Violife Just Like Cream Cheese Original
2 cups dark vegan chocolate chips
5 oz icing sugar
2 drops vanilla extract
Preheat the oven to 356°F and line a cupcake tray with 6 cupcake holders.
Sift the flour into a bowl and add the sugar, baking soda and salt. Then add the almond milk, vanilla extract, olive oil and white vinegar. Mix in thoroughly, using a hand whisk to get rid of any lumps. Pour the batter into a jug and pour evenly into the cupcake liners.
Bake for 20-25 minutes. Move to a cooling rack and allow to cool before frosting.
For the frosting, melt the chocolate in the microwave and set aside for 5 minutes to cool, stirring occasionally. Beat the Violife Just Like Cream Cheese Original, melted chocolate, icing sugar and vanilla extract, until thick and smooth. Spoon the icing into a piping bag and decorate the cooled cupcakes as desired.