Southern baked Mac and Cheese
Craving a vegan mac n cheese? Here's the ultimate recipe : quatro formaggi mac & cheese made with 4 different Violife products. Enjoy!
Prep time

5 min

Servings

Portions 8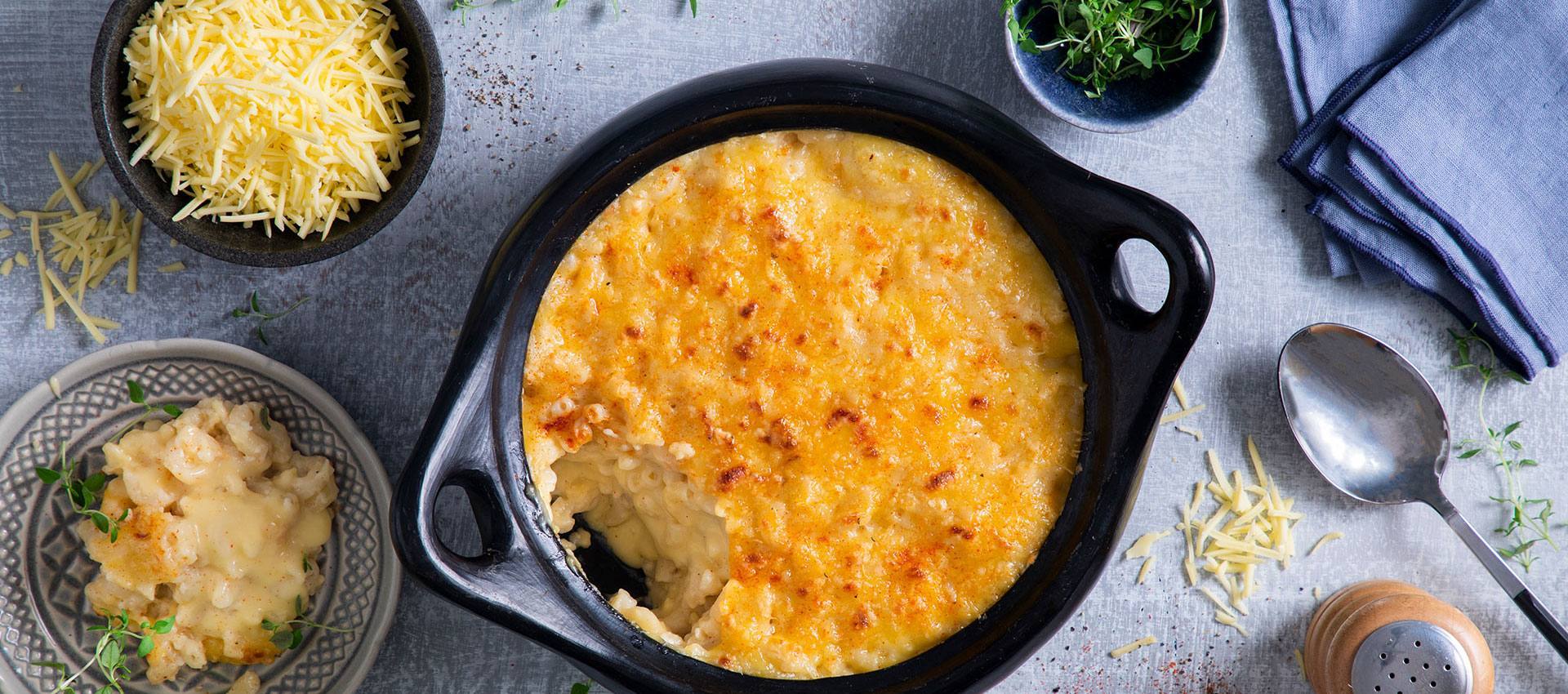 1 pack Violife Just Like Cheddar shreds
1 pack Violife Epic Mature Cheddar Flavor block, grated
1 pack Violife Just Like Cream Cheese Original
1 pack Violife Just Like Parmesan, grated
17.5 oz macaroni pasta, boiled
½ cup unsalted plant-based butter
½ cup all-purpose flour
20 fl oz coconut milk, hot
½ tsp black pepper
½ tsp paprika
½ tsp nutmeg
fresh thyme to serve
Preheat oven to 356°F.
Grease a baking dish with some plant-based butter.
Boil pasta according to pack instructions, drizzle with some olive oil and set aside.
To make the creamy sauce, melt the butter in a large saucepan. Sprinkle in the flour and whisk to combine until lumps form.
Keep stirring for another minute and slowly pour in the coconut milk. Keep whisking until combined and smooth. Add pepper, paprika and nutmeg and then the Violife products. Mix until combined and extra melty.
Pour in the macaroni and stir.
Place mixture in the greased baking tray and bake for 15 minutes.
When the surface turns golden, remove from the oven, sprinkle with paprika and some fresh thyme leaves and serve.