Veggie Wraps
These veggie wraps are a perfect work lunchbox idea! Prepare ahead with a delicious creamy dip featuring your favorite Violife flavors! Enjoy!
Prep time

10 min

Servings

Portions 2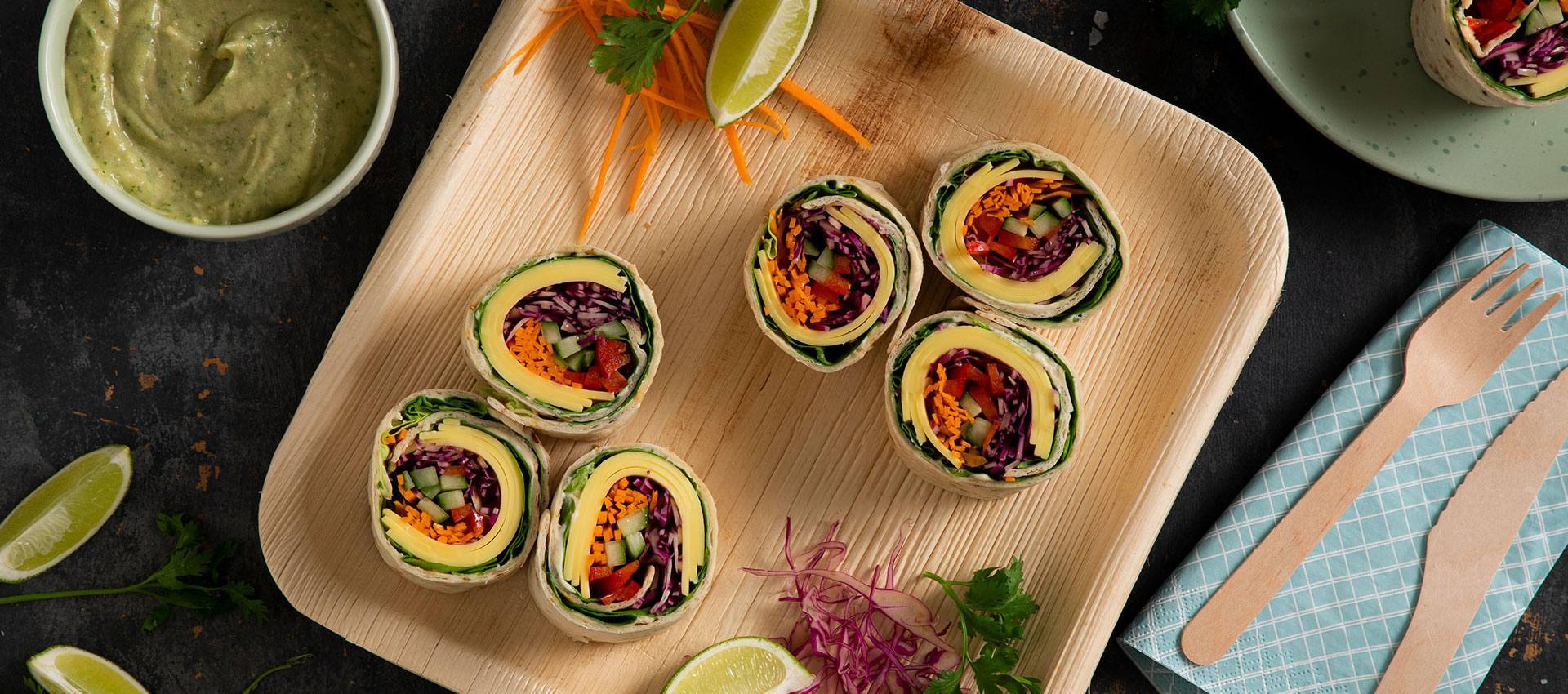 1 pack Violife Just Like Smoked Provolone Slices
2 multigrain tortillas
8 large leafy green lettuce leaves
4 tbsp hummus
1 red bell pepper, thinly sliced
1 cucumber, thinly sliced
½ purple cabbage, thinly sliced
1 carrot, thinly sliced
FOR THE DIP:
1 pack Violife Just Like Cream Cheese Original
1 tbsp fresh ginger, grated
1 garlic clove, diced
½ cup cilantro leaves
1 avocado, mashed
2 tbsp lime juice
3 tbsp olive oil
½ cup water
Pinch of salt, to taste
Lime wedges, to serve
To make the rolls, top each tortilla with lettuce leaves, hummus, 1/2 slice of Violife Just Like Smoked Provolone and divide the vegetables among the wraps. Roll up the tortilla as tight as possible and slice into rolls.
To make the dip combine all the ingredients and pulse in a blender until it comes to a creamy consistency.
Drizzle rolls with the dip or simply serve with the dip and sprinkle with coriander leaves.